Jekyll Island Weddings & Celebrations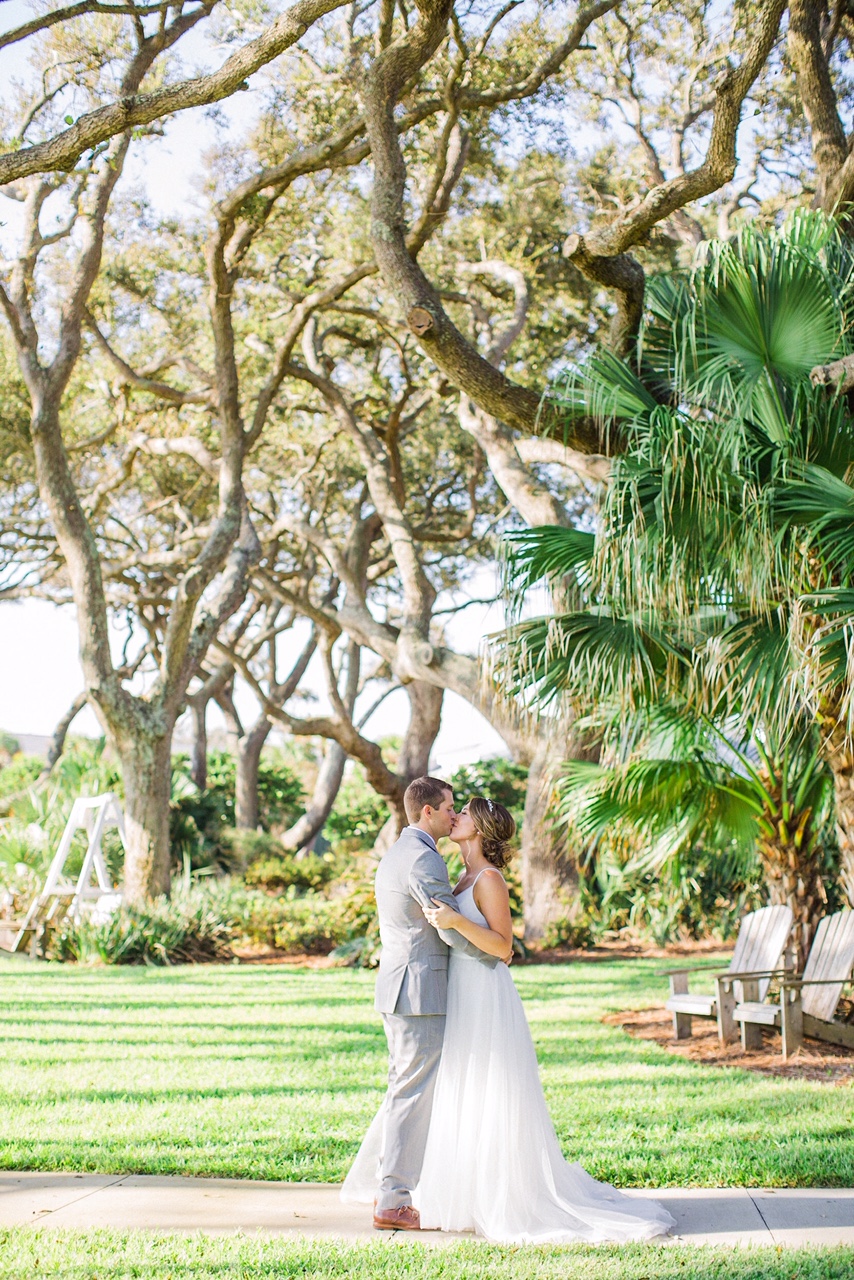 For decades, families have been celebrating life and love on our breathtaking stretch of beach on Jekyll Island. Weddings, christenings, family reunions, anniversary celebrations and more are special affairs at the Beachview Club Hotel.
Say "I Do" with a view of the Atlantic Ocean. Romantic beachfront weddings are our specialty with full catering and planning services at your fingertips. Whether a Southern seaside celebration beneath the oaks, a lavish party on our lawn, a destination wedding or an intimate vow renewal, we will help you create the perfect gathering with family and friends.
Our team of event professionals looks forward to working with you to create memories that will last a lifetime. Please call 912-635-2256 or fill out the contact form below for more information about events at The Beachview Club Hotel.
Small Weddings
Ideal for couples with up to 55 guests
For a truly intimate wedding shared with your closest family and friends, our Atlantic and Blissful wedding packages are ideal. These packages include both the ceremony and reception venue with added services, such as equipment and music and Bride & Groom accommodations. Our packages also include photography services and wedding coordinator. Choose your wedding package below.
Large Weddings
Ideal for couples with 55-100 guests
For larger weddings that bring together all your friends and family, our Coastal and Islandside wedding packages have you covered. Included in each wedding package are: Ceremony and reception venue rental with added services, including equipment, set-up/breakdown music and floral services, Bride & Groom accommodations, photography and wedding coordinator services. Choose your package below.
Elopement
Intimate gathering for up to 15
Private, idyllic and serene, our elopement package offers a variety of intimate wedding ceremony settings to say "I Do". With a guest list of only 15, this package is ideal for couples who want to share vows in the company of a select few. Our Island Getaway features wedding facilities with added services, such as equipment and music, Bride & Groom accommodations, photographer and wedding coordinator.